Inawgurata eżebizzjoni ta' ritratti b'risq il-Lifecycle
Charlene Valentina  Giordimaina  -  25/07/14 06:51 PM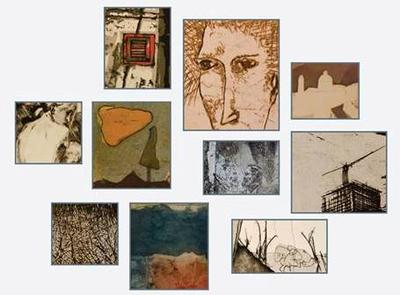 Il-Ministru għall-Ġustizzja Owen Bonnici illum inawgura PRINTCYCLE, eżebizzjoni ta' xogħol artistiku Malti b'risq il-Lifecycle.
L-eżebizzjoni, li qed tittella' f'Palazzo de Piro fl-Imdina, tikkonsisti minn xogħol artistiku kemm antik kif ukoll riċenti, li ngħataw b'donazzjoni mill-artisti Lino Borg, Gilbert Calleja, Austin Camilleri, Pawl Carbonaro, Justin Falzon, Luciano Micallef, Richard Saliba, John Vassallo u Robert Zahra
http://www.newsbook.com.mt/artikli/2014/7/25/inawgurata-ezebizzjoni-ta%27-ritratti-b%27risq-il-lifecycle.20490
Ta' 62 sena jrid jaqsam il-Ġappun bir-rota
Wieħed miċ-ċiklisti li f'Settembru li ġej se jagħmel il-LifeCycle Challenge hu William Saliba li għandu 62 sena.
Għal William din se tkun it-tmien maratona tal-LifeCycle u kull sena, l-aktar ħaġa importanti li jipprova jżomm f'moħħu hi li ma jistax jaqa' minn fuq ir-rota.
Minkejja li ċ-ċiklisti bħalissa għaddejjin bla waqfien bit-taħriġ għall-maratona, laqgħu bi ħġarahom l-istedina għal laqgħa mal-Arċisqof Pawlu Cremona fil-Kurja.
http://www.newsbook.com.mt/artikli/2014/8/16/filmat:-ta%27-62-sena-jrid-jaqsam-il-gappun-bir-rota.21165
Awdjo: It-tlajja' u n-nuqqas ta' mużika fost l-isfidi tal-LifeCycle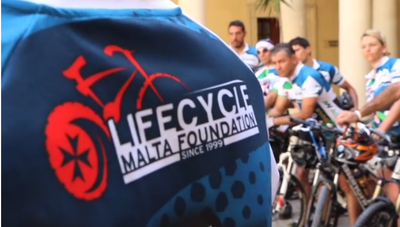 Din is-sena, il-LifeCycle Challenge se ssir fil-Ġappun bi sfidi ġodda, u Newsbook.com.mt tkellem ma' Robert Zammit, wieħed miċ-ċiklisti li se jagħmel din il-maratona.
Robert qal li din id-darba, bħalha taħriġ, qed jagħmel ħafna tlajja'. Dan minħabba li l-Ġappun se jsibu tlajja wieqfa u twal.
Spjega wkoll li l-ewwel parti tat-taħriġ kien fil-wita, li jgħin liċ-ċiklisti jisfidaw il-kundizzjonijiet diffiċli għal tul ta' ħin.
Bħalissa t-tir taċ-ċiklisti hu li jagħmlu madwar 170km kuljum.
Iċ-ċiklisti tal-LifeCycle f'laqgħa mas-Segretarju Parlamentari Aguis
10:32  |  18.08.2014
Ilbieraħ il-grupp taċ-ċiklisti li din is-sena ser jippruvaw l-isfida tal-LifeCycle ġewwa l-Ġappun, iltaqgħu mas-Segretarju Parlamentari għar-Riċerka. l-Innovazzoni, ż-Żgħażagħ u l-Isport Chris Agius.
Din iż-Żjara kienet waqfa qasira waqt it-taħriġ li bħalissa qed jintensifika ruħu, hekk kif ninsabu ftit ġimgħat il-bogħod mill-avventura nnifisha.  Fil-LifeCycle ta' din is-sena, mifruxa fuq 12-il ġurnata, 22 ċiklist ser jsuqu 2,000km minn Fukuoka sa Tokyo l-Ġappun sabiex bħal ma jsir kull sena jinġabru l-flus għar-Renal Unit ta' Mater Dei li ta' kuljum  jaqdi lin-nies morda bil-kliewi.
http://www.inewsmalta.com/dart/20140818-iklisti-tal-lifecycle-laqg-mas-segretarju-parlamentari-aguis
President updated on Lifecycle Challenge
Japan: toughest challenge yet for Lifecycle
Japan could turn out to be the toughest challenge yet in the 16-year history of the Lifecycle Challenge because of its mountainous terrain and the strict regulations, team leader Alan Curry told Opposition Leader Simon Busuttil.
Dr Busuttil met the team in Mosta at the end of their regular Sunday training. He listened intently to the details of this year's trip, which will take participants from Fukuoku to Tokyo in September, to raise money for the Renal Unit.
Kidney donors give patients lease of life
LifeCycle fundraisers help ease pressure on those waiting
The atmosphere at Mater Dei Hospital's renal unit was tense. A patient in intensive care had died and several organs were being offered for transplantation, including the kidneys.
This was something the recipients had dreamed of for years. A 49-year-old man had been on peritoneal dialysis for nine years and a woman, 55, on haemodialysis for five. They are the fortunate ones.
University starts research programme with 70,000 Euro LifeCycle Donation
The University of Malta has started a kidney research programme, with the help of €70,000 donated by the LifeCycle Foundation.
In line with the foundation's mission, the LifeCycle Kidney Research Programme will look at prevention, diagnosis and treatment of kidney disease, to improve the quality of life.
LifeCycle Challenge Incoming